transmission repair
Your Go-to-Source for Effective Transmission Services
Do you notice a lag in the fuel efficiency of your vehicle or your vehicle making strange noises while driving? It's time for you to get the transmission of your vehicle inspected. Don't just trust anyone with your vehicle since servicing a transmission requires skills.
Get in touch
with the skilled and proficient technicians at Trans-Medic Transmission Clinic straightaway. We'll effectively diagnose the issue and provide you with necessary transmission repairs or replacements if needed.
You'll be glad to know that all our services are competitively priced. You'll get a
one-year or 12,000-mile WARRANTY
on our services. We offer a
nationwide WARRANTY
and honor most
extended WARRANTIES
. Take advantage of our
FREE road tests
. Stop by our transmission repair shop today!
FREE estimates
are available.
We Provide an Extensive Range of Transmission Services
Transmission tune-ups

Transmission replacement

Rebuild transmissions

Remanufactured service

Leaks and fluid service

Complete drive train repair service

Manual and automatic transmission repair

Slipping and grinding

Transmission fluid change

Fast and easy clutch replacement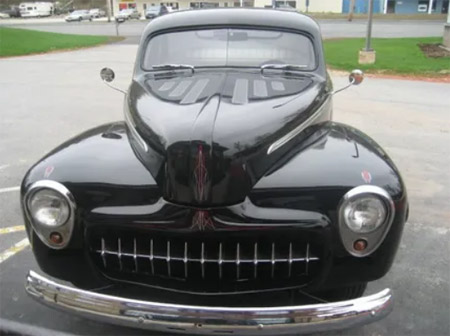 Transmission Tune-Up
$10 OFF
Valid with coupon.
Not valid with any other offers. Expires 8/30/20.
Print Now
$50 OFF
Any Transmission or Clutch Repair of $500 or More
Valid with coupon.
Not valid with any other offers. Expires 8/30/20.
Print Now
ASE-Certified Technicians for Quality Transmission Repairs and Services
Your car's transmission is a combination of sophisticated hydraulics and computer-controlled components in late model cars. Later model front wheel drive cars also incorporate the third major component, the differential or final drive, into the body of the transmission itself. These types of transmissions are known as transaxles.
This front wheel drive configuration is efficient in terms of fuel economy, handling and manufacturing costs. Although, in case of damages it's more expensive to repair due to the additional components housed within the transaxle unit. However, a properly rebuilt transmission or transaxle can deliver longevity equal to or in excess of your car's original.
Our team has over 100 years of combined experience in this industry! Trust us; you'll get prompt and quality repairs from our ASE-certified technicians. We work with an aim to get you back on the road as soon as possible.
The component designs of the transmission models are generally updated by the manufacturer in order to improve performance over earlier units and/or overcome particular problem areas.
While rebuilding a transmission, a good transmission specialist always ensures to incorporate these updated designs and parts so that the life of the transmission is extended and reduce its warranty liability from premature failure.
Also, there are certain additional precautions which can be taken to ensure against premature failure if your vehicle has undergone severe driving conditions like heavy city (stop and go) driving, regular mountainous driving, pulling heavy loads, unusually warm climate, or trailer towing. In such circumstances, it's advisable to install a valve body kit or additional external transmission cooler. It improves the performance of the vehicle during these unusual driving conditions.
If you drive around in such types of driving conditions, feel free to discuss it with our service manager. We'll be happy to make the appropriate recommendations to ensure that your vehicle meets your motoring needs.